Brendan O Carroll's Mrs. Brown set to feature in Netflix's Madea special
Last updated on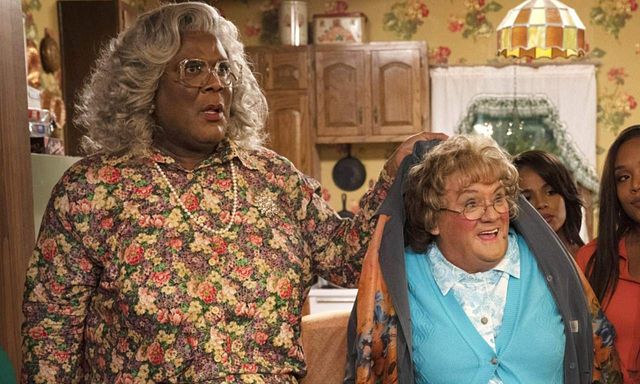 Madea played by Tyler Perry, is not a show familiar with Irish audiences as it never quiet 'made it' over here. Now, thanks to a Netflix special, one of our most recognisable faces will appear in Madea's latest release.
Tyler Perry who plays a boisterous grandmother known as Madea has been the lead character in multiple movies, plays, television series and even an animated book and film, however  none of these creations have made it to Ireland.
The new Netflix movie 'A Madea Homecoming', will be the first time that a Tyler Perry movie will hit a streaming service and marks the characters return.
And so, one of the US's most famous cross-dressers will be teaming up with one of Ireland's, as Brendan O'Carroll is set to make a guest appearance as Mrs. Brown.
Here is a shot of them together from the upcoming release.
Bit of breaking news Mrs. Brown & her daughter Cathy will feature in the new Tyler Perry movie "A Madea Homecoming" directly to @netflix usa Feb 25th @tylerperry @KenSweeney #tylerperry #mrsbrownsboys #madea @JennyGibney https://t.co/bOHcqSTm9R pic.twitter.com/GtbpYt6T7f

— Mrs. Brown's Boys (@MrsBrownsBoys) January 18, 2022
---
Comments
---